375 000 €*
Other currencies
331 974 £
458 498 $
26 038 500 руб
3 686 111 kr
2 949 874 元
50 772 750 ¥
441 203 Chf
Non-contractual information
Les Angles
(30133)
Purchase villa - 137 m² - 5 rooms - 4 bedrooms

In an exceptional setting, charming house of 174 m2 on a plot of 557 m2 closed and many olive trees. It is at the end of a dead end, in a very quiet area.
Automatic watering
Exterior lighting
Ground piscinable

It consists of 3 bedrooms and a desk. Several wall cupboards.

1 bathroom completely redone 2013 and a bathroom in a room.
1 fireplace and air conditioning.
1 garage, 1 laundry room
2 terraces donated in stones from the Gard de Vers.
1 paved courtyard

It enjoys excellent insulation.

Nearby, bus stop
Kindergarten and primary school
Mall
Pharmacy...........





375 000 € honoraires inclus
Honoraires à la charge du vendeur, notre barème de prix est consultable dans la page 'mentions légales' de notre site internet.

Energy class :
C

- Greenhouse gas emissions :

B

Mini/Max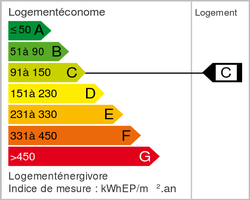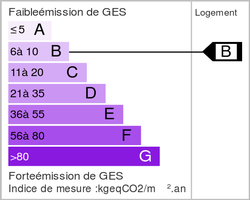 All useful places in the city of Les Angles (30133)

Mini/Max
The statistics of the city and its inhabitants

Mini/Max
Angles (les)
Hautes-Pyrénées
France
Population
129
227 736
63 186 168
Distribution of population
Under 25 years
22 %
26 %
31 %
From 25 to 55
36 %
39 %
41 %
Over 55 years
42 %
36 %
28 %
Number of children per family
Families without children
61 %
55 %
47 %
With 1 or 2 children
39 %
39 %
43 %
More than 3 children
0 %
6 %
10 %
Dwelling type
Owners
91 %
64 %
57 %
Tenants out HLM (low-income housing)
5 %
42 %
55 %
Tenants HLM
(low-income housing)
4 %
3 %
3 %
Unemployment rate
10 %
8 %
8 %
Source: INSEE
Tax rates and residential property

Mini/Max
| | | | | |
| --- | --- | --- | --- | --- |
| | Housing tax | Property tax built properties | Undeveloped land tax | Garbage fee |
| Angles (les) | 19 % | 27 % | 102 % | 14 % |
| Artigues | 16 % | 28 % | 108 % | 21 % |
| Arcizac-ez-Angles | 13 % | 28 % | 111 % | 12 % |
| Sère-Lanso | 14 % | 25 % | 123 % | 13 % |
| Jarret | 16 % | 28 % | 114 % | 16 % |
| Gez-ez-Angles | 15 % | 32 % | 117 % | 9 % |
| Hautes-Pyrénées | 18 % | 30 % | 113 % | 8 % |
The tax rate (in%) are passed every year by local authorities. To obtain the amount of tax due by each taxpayer, multiply that rate by the taxable amount (determined by address of the location of buildings) of the property for property tax and rental values ​​of residential premises register for the tax.

Source: Ministry of the Interior and DGCL (Directorate General of Local Government)
The closest high schools and their success rate in the rank

Mini/Max
The 6 closer high schools
Address
Distance
Rate of success
in a level
LYCEE GENERAL ET TECHNOLOGIQUE LA SERRE DE SARSAN
RUE ST EXUPERY
65107 LOURDES CEDEX
3.86 Km
77 %
LYCEE GENERAL PRIVE PEYRAMALE SAINT JOSEPH
13 AVENUE DU MARECHAL JOFFRE
65100 LOURDES
4.37 Km
90 %
LYCEE GENERAL ET TECHNOLOGIQUE MARIE CURIE
RUE GEORGES LEDORMEUR
65930 TARBES CEDEX 9
16.79 Km
87 %
LYCEE TECHNOLOGIQUE PRIVE SAINT PIERRE
24 AVENUE D AZEREIX
65000 TARBES
16.92 Km
-
LT LYCEE DES METIERS JEAN DUPUY
1 RUE ARISTIDE BERGES
65016 TARBES CEDEX
17.13 Km
83 %
ECOLE 2D DEGRE GENERAL PRIVEE GAMBETTA
2 RUE DE L HARMONIE
65000 TARBES
17.57 Km
-
Department
Hautes-Pyrénées
Region
Midi-Pyrénées
France
Hours of sunshine
1 940 h
2 002 h
1 894 h
Rainy days
125 days
112 days
113 days
Average temperature
12 °C
12 °C
12 °C